The "Sticky Notes" module is a simple note that can be read directly from the main canvas.
You can title the note at the top, and put the text content below the title line.

The sticky note will be sized based on the width of the text and how many lines of text will determine its height.
You can place @mentions in notes as well.
The corresponding user will have their names in the @mention in red to draw their attention to the sticky.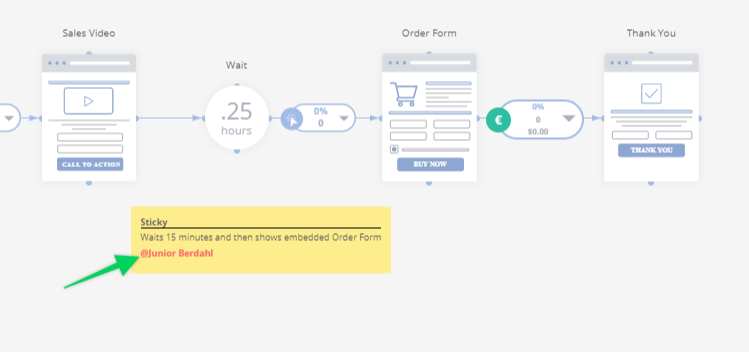 To delete, click the "X" at the top right of the sticky note.