Clearing Stats
Clearing Stats
By Tyler
updated about 2 years ago
To clear stats for your pages, click on the Menu icon at the top right of your plan. Select "Live Settings". From there you can select in the "Clear All Stats" dropdown to clear all of your page stats for the Past Hour, Past 6 Hours, Past 24 Hours, Past 7 Days, Past 30 Days OR you can clear stats for ALL TIME.
This feature is very helpful when either testing out your funnel or pages and if for any reason you just want to reset all of your stats and start over.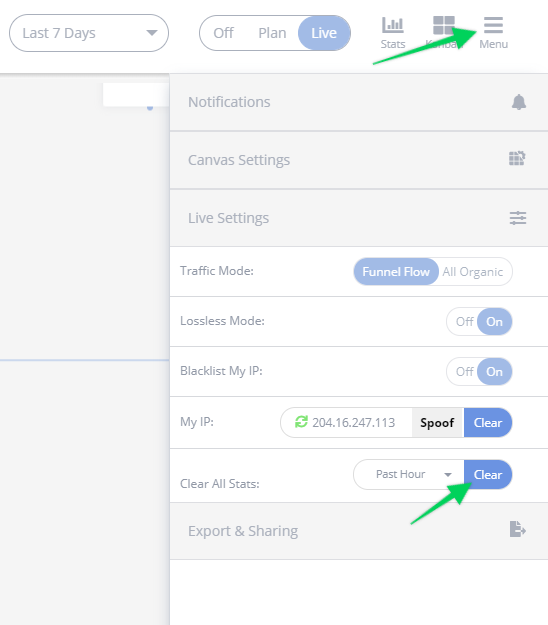 Did this answer your question?