For all of your new and existing team members in a project, you can set permissions for admins and regular users. To get started, click on the Settings icon at the top right of the project you'd like to set permissions for.

Once you're in, you'll see two columns that show all of the permissions currently set for admins, as well as the ones set for normal users. To enable or disable permissions, click on the checkbox next to the permission.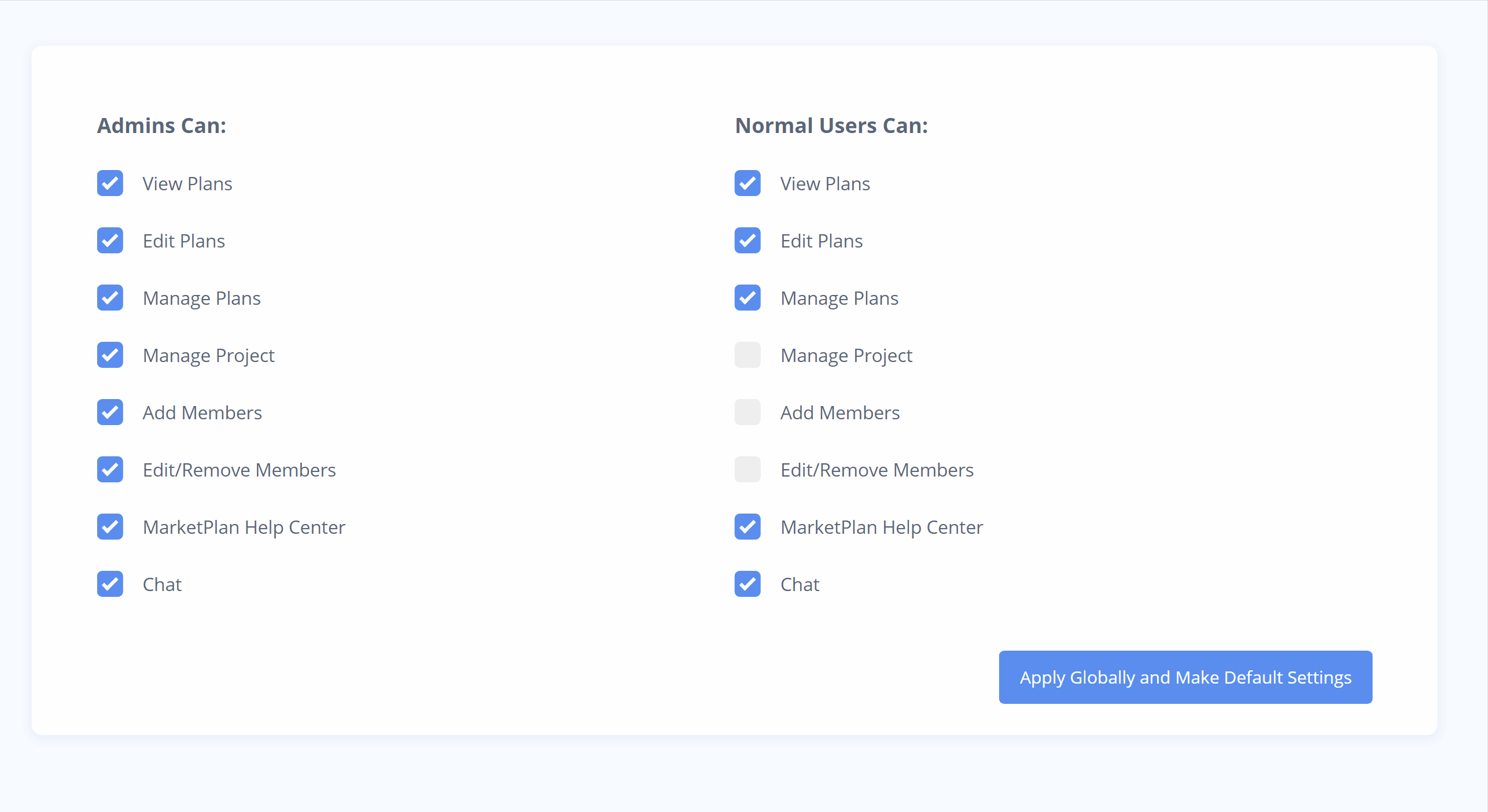 Please keep in mind that these permissions only apply to the project you're editing them in. If you'd like to apply them to all of the projects you own, click on "Apply Globally and Make Default Settings" at the bottom right.