One of the most powerful features inside of MarketPlan.io is the ability to make Projections for your campaigns.
In "Plan" mode you can add your target numbers for the visitors, leads, and sales on each respective box. You can also switch between visitors, leads, and sales on each conversion box by clicking the down arrow on the box.

You can also add your target (or estimated) expenses to your adset modules by clicking "View" on them and selecting the settings icon at the top right of any individual ad. You can choose either flat rate or cost per click (which is based on the number of visits from the adset module).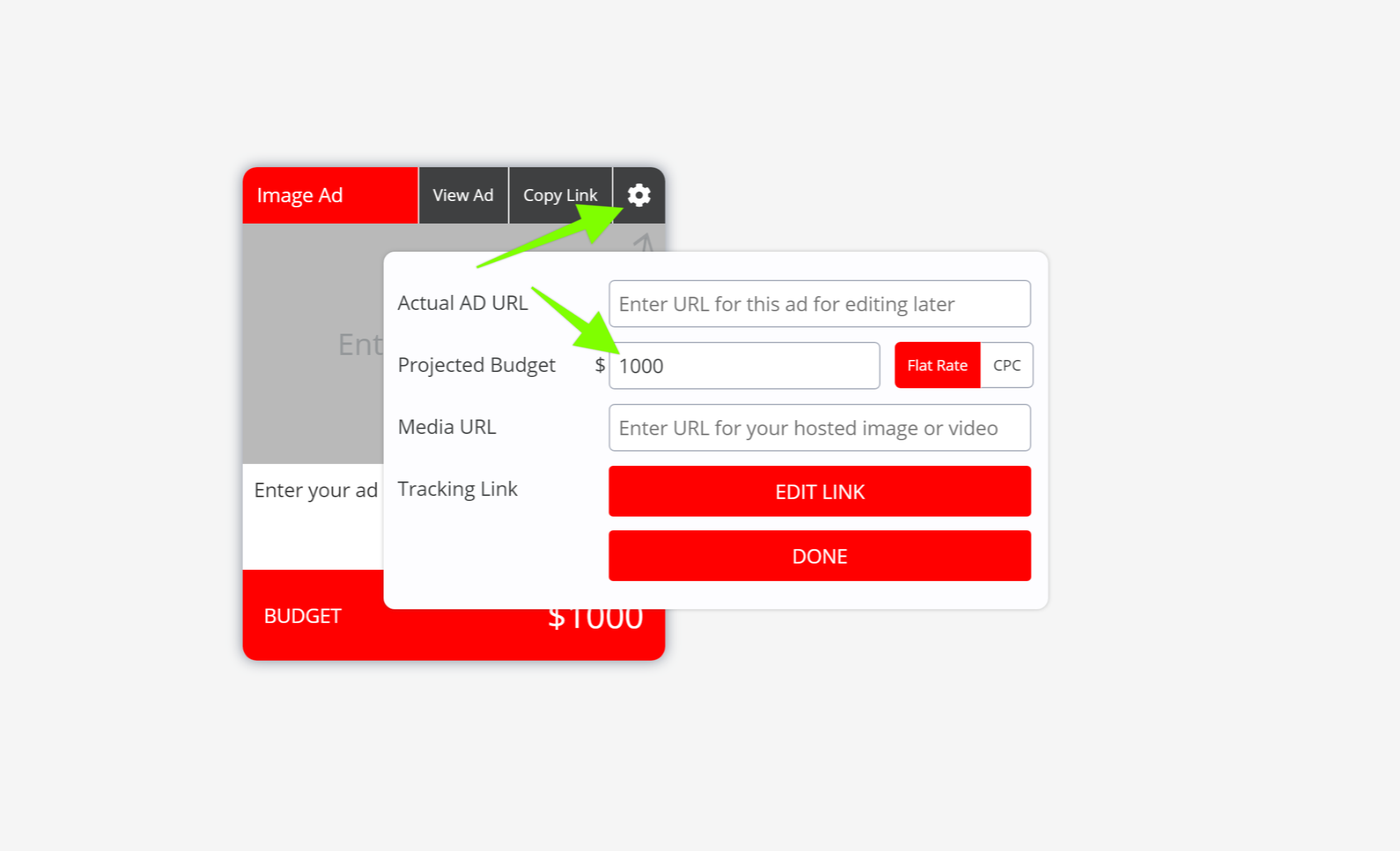 To view a plan's projections, click the stats icon on the top right.
With these numbers you can know how many visitors, leads, and/or customers you need to break even and get to profitability faster with any campaign in MarketPlan.io.