There's a page element for virtually every marketing situation you'll find yourself in. From simple optins, to webinar registration and live rooms, member areas, sales, upsell pages, surveys, and more!
Drag and drop your pages into your Main Canvas and connect your pages.
Click "View" to begin planning a page.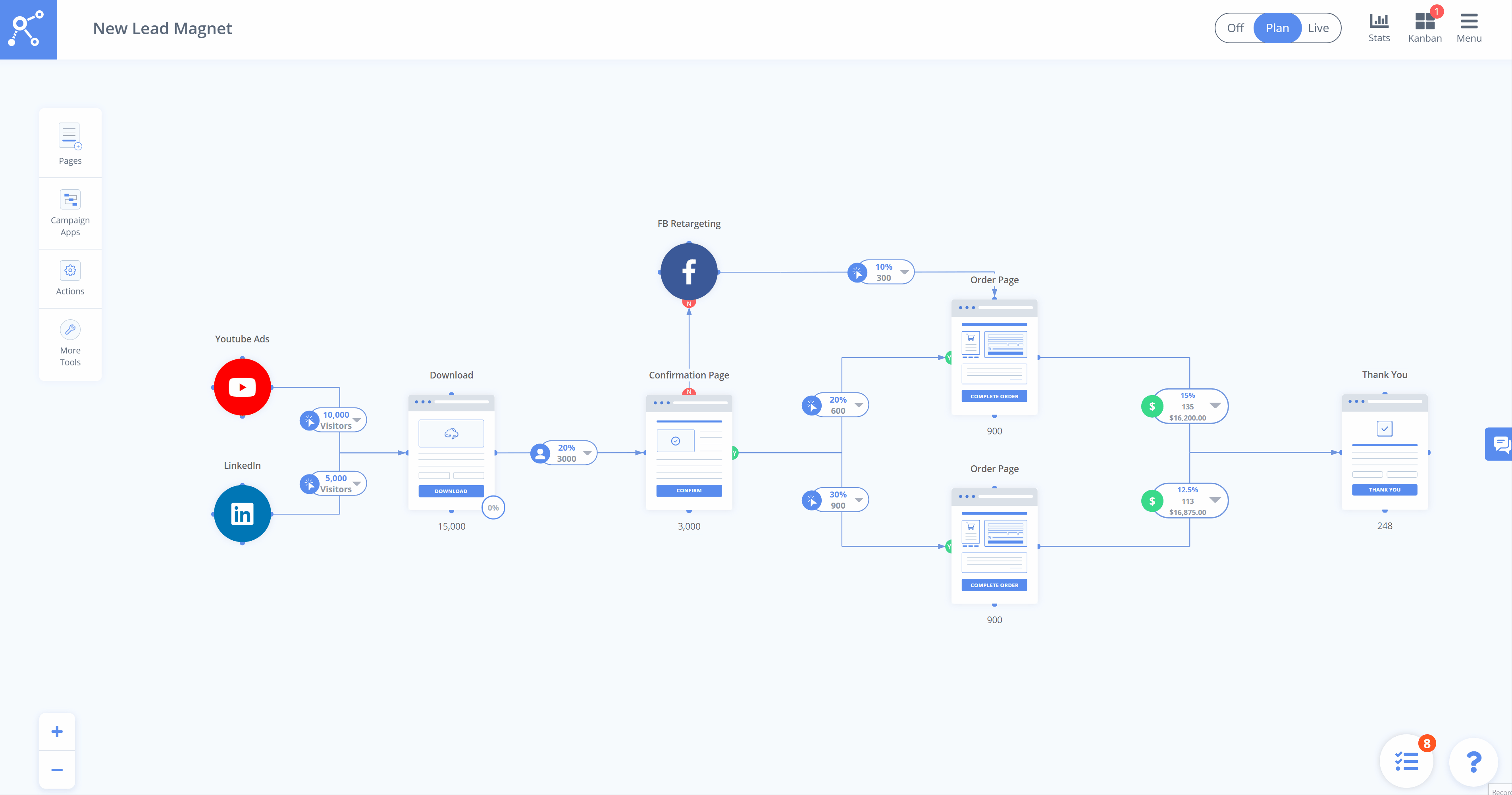 Here you can view and even edit your pages live (if you are using a front end editor such as beaver builder, divi, clickfunnels, and convertpages) all within this element.
Simply include your live page URL and your page editor URL in the two fields at the bottom left, so that you can click the "View" and "Edit" buttons to work on your page right inside of MarketPlan.io!
If you are using a page builder that periodically needs authentication, you can provide your login URL for quick reference on the bottom right. When you click "Login" it will open up your login page in a new tab. Once logged in, you can now live edit your page in MarketPlan.io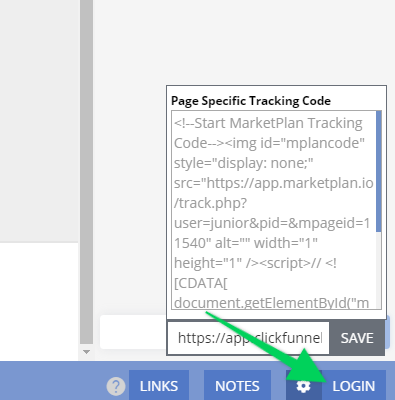 In addition, you can add notes for copywriting and quick referencing and (if you have the Analytics feature) create links to measure traffic on this page.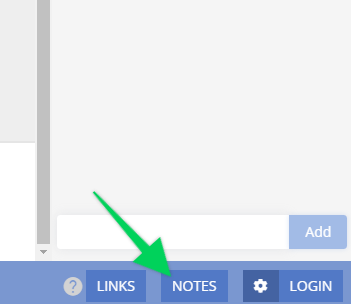 Then tie it all in by assigning checklist items and creating comments for yourself or your teammates and collaborate together to get your pages ready to market!