To access the Export & Sharing area of any plan, click on the Menu icon at the top right and select "Templates/Export/Sharing".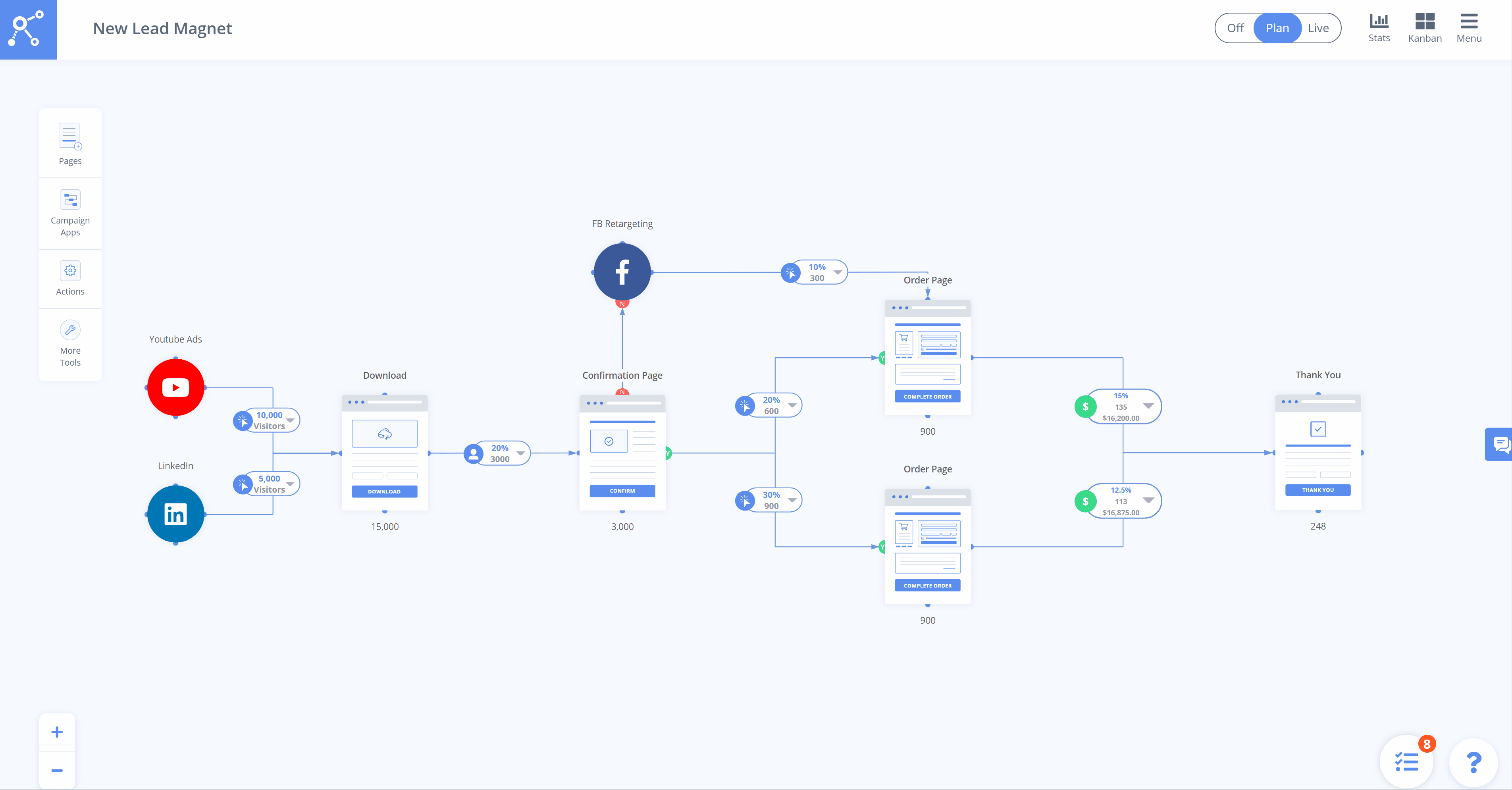 Here you can export your entire funnel map as a JPEG by selecting Export Image or as a PDF by selecting Export PDF. This will create your map and prompt you to open it in a new tab. Be sure to save this image to your computer, because in 24 hours the image will no longer be hosted on our end.
Under "View-only links", you can select "copy link" and open it in a new tab to see the funnel map in your web browser. This link can also be shared with anyone else you'd like to see your funnel. By default it will show plan data in the conversion box, but you can configure it to show live data by toggling "live" to the left of the copy link button. This view-only link does not expire and the funnel map live-updates whenever any changes are made to the funnel.
Under "Share this plan with other users", you can click "copy link" and give it to another person with a Marketplan account so that they can import the plan into their account. This is useful if you want to share a plan with someone but you don't want them as a team member in your project.
Note: The Export as Image and Export as PDF feature is only available on the Basic Plan or higher. To hop on one of these plans, check out your billing/plans area here.